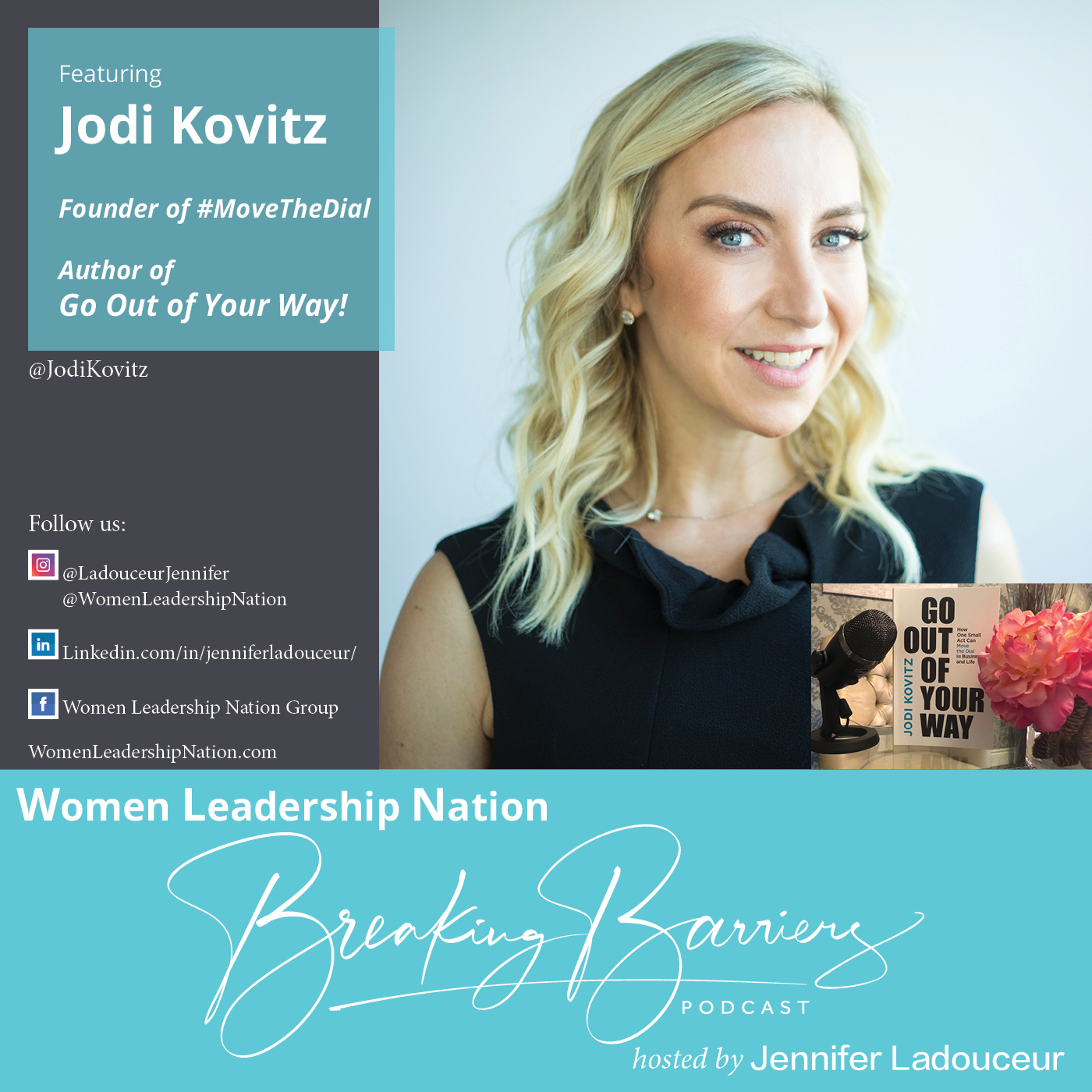 Jodi Kovitz, the author of a book called Go Out of Your Way! and Founder of Move The Dial is our special guest today. Her book demonstrates how one small act can "Move the Dial" in Business and Life where she explores ideas and solutions rather than focusing on the problem. 
The Women Leadership Nation, Breaking Barriers Podcast is committed to helping women break barriers through the power of storytelling, self-awareness, and knowledge sharing. We started this podcast as a platform for women to share their journeys, experiences, and insights so that we can learn and grow from one another.
We hope you enjoyed this episode and would love for you to subscribe to our podcast!
Also, we hope you will follow us on our journey thru Instagram at @LadouceurJennifer!
Thanks for listening and welcome to the Women Leadership Nation community! 
Together we can break barriers!