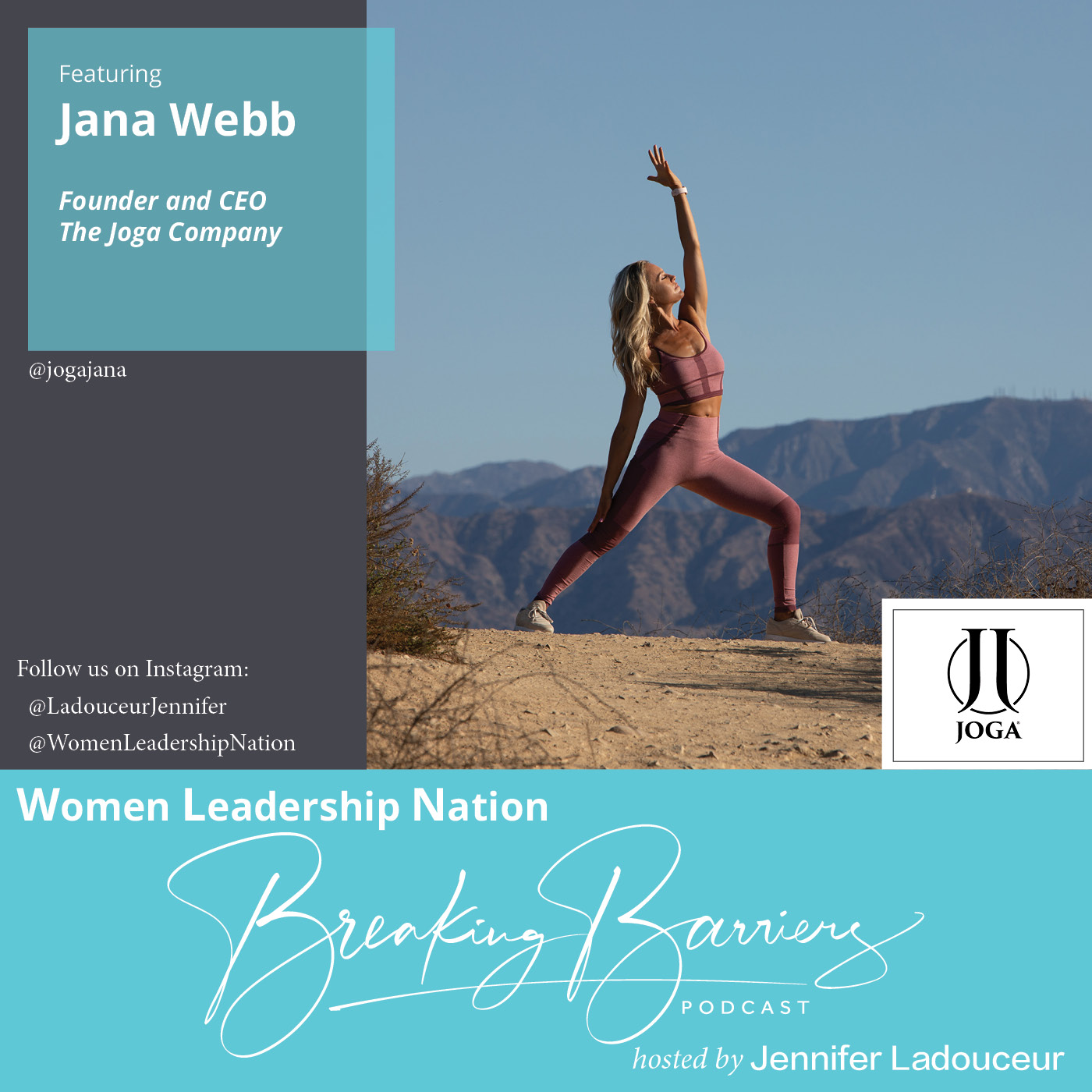 Jana Webb is an inspirational industry disruptor who is the founder and CEO of Joga a hybrid of the science of yoga with the biomechanics of sport movement. She is an innovator, a creator, an entrepreneur, a businesswoman, a teacher, a mother, a TEDx presenter, a published fitness writer, an ambassador, a media sensationalist a renowned speaker, and was on the reality show the desperate housewives of Toronto. In this episode, Jana shares with the audience her inspiring journey.
The Women Leadership Nation, Breaking Barriers Podcast is committed to helping women break barriers through the power of storytelling, self-awareness, and knowledge sharing. We started this podcast as a platform for women to share their journeys, experiences, and insights so that we can learn and grow from one another.
We hope you enjoyed this episode and would love for you to subscribe to our podcast!
Also, we hope you will follow us on our journey thru Instagram at @LadouceurJennifer!
Thanks for listening and welcome to the Women Leadership Nation community! 
Together we can break barriers!