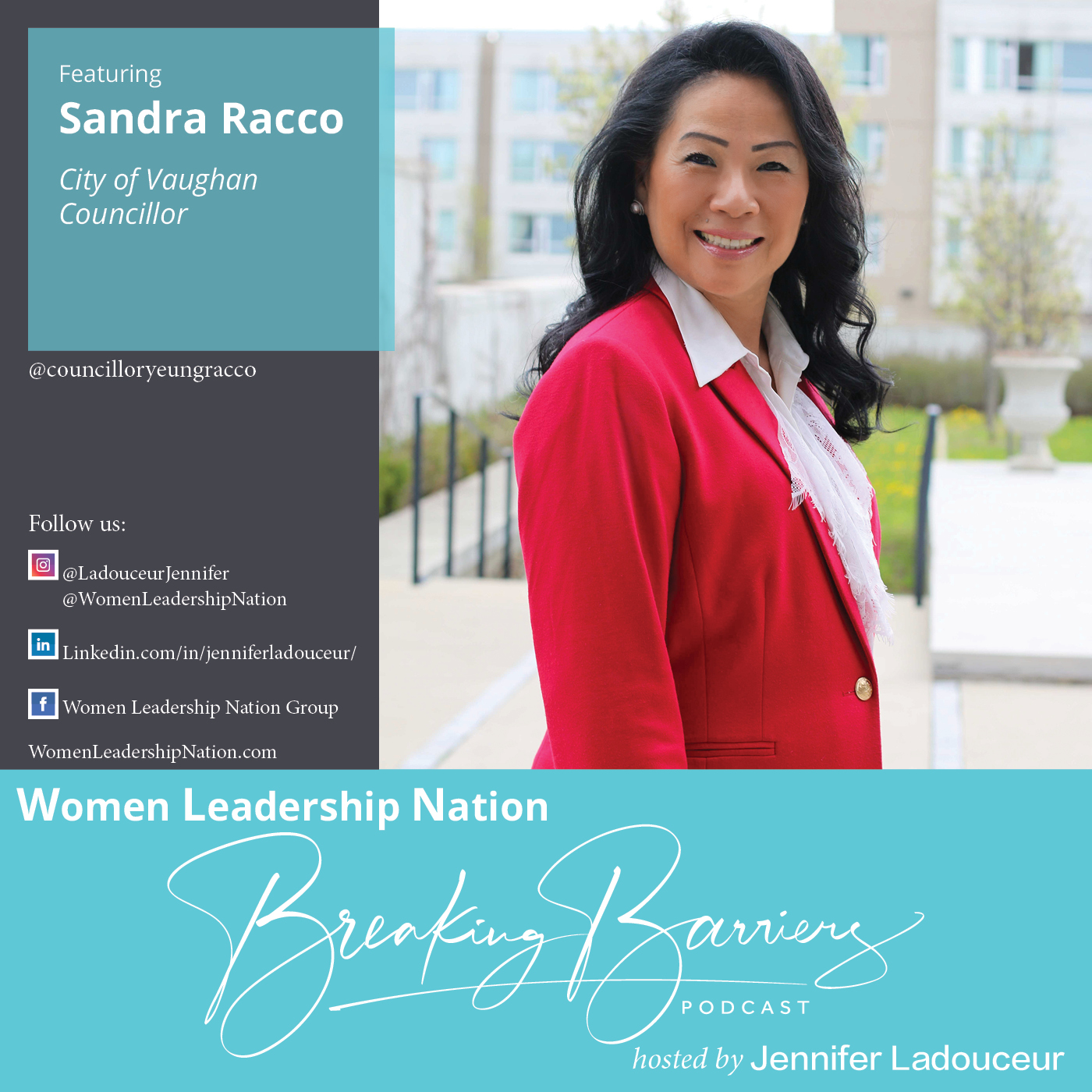 Councillor Sandra Yeung Racco has worked tirelessly on behalf of her constituents for more than 15 years. She was first elected in 2003 and is currently the longest serving Asian female politician in the City of Vaughan and York Region. Now entering into her fifth term on Vaughan Council, she has been a driving force in bringing new parks, community centres, and vital services to her constituents. Additionally, she has played an integral role in arts and cultural initiatives, addressing the needs of youth and seniors, advocating for strong comprehensive development of the Vaughan Metropolitan Centre, and collaborating with various levels of government to get much needed infrastructure in place, including the opening of the subway into the City of Vaughan in December 2017.
The Women Leadership Nation, Breaking Barriers Podcast is committed to helping women break barriers through the power of storytelling, self-awareness, and knowledge sharing. We started this podcast as a platform for women to share their journeys, experiences, and insights so that we can learn and grow from one another.
We hope you enjoyed this episode and would love for you to subscribe to our podcast!
Also, we hope you will follow us on our journey thru Instagram at @LadouceurJennifer!
Thanks for listening and welcome to the Women Leadership Nation community! 
Together we can break barriers!