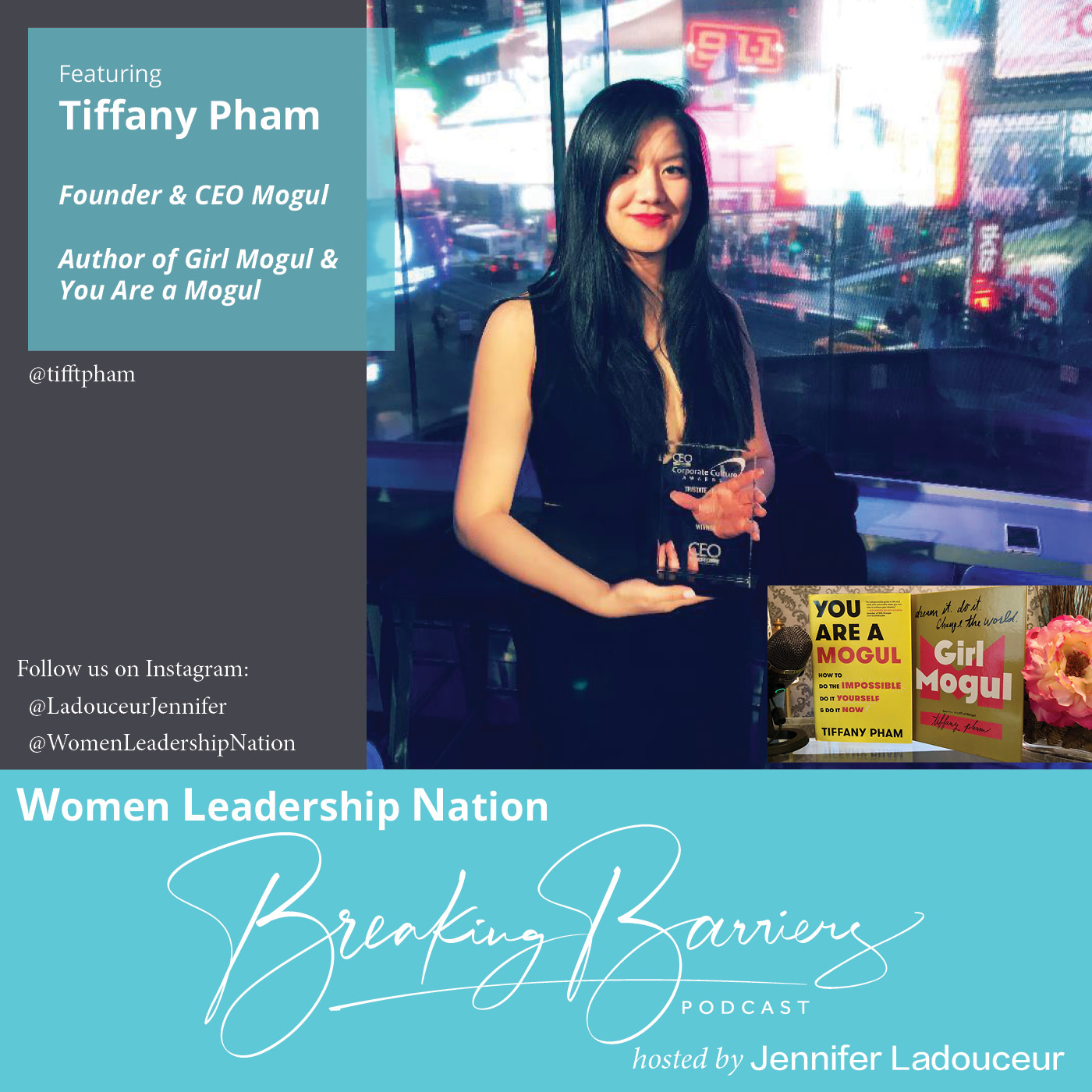 Tiffany Pham is Founder and CEO of MOGUL, author of Girl Mogul & You Are a Mogul, and was recognized as one of "30 Most Important Women Under 30 in Tech" among many other highly impressive and well-deserved awards and recognitions.
Headquartered in NYC, Mogul was named one of the 100 Most Exciting Startups by Business Insider, Best Website for Finding Top Talent by Inc. Magazine, Top Website for Marketing Your Company Online by Forbes, and Top Online Learning Platform by Entrepreneur. Mogul was also Winner of the Cadillac Innovator Award, Winner of the Northwestern Mutual Innovation & Inclusion Award, Winner of the Alice Paul Equality Award, Winner of the Corporate Culture Award, Winner of the 2018 Best Women-Focused Companies, and has been honored by Business Insider "30 Under 30", ELLE Magazine "30 Under 30", City of Fort Worth, City of New York, and City of Paris.
For every $1 that Mogul earns, Mogul provides free educational resources to women in need through international partners such as the United Nations.
@tifftpham
The Women Leadership Nation, Breaking Barriers Podcast is committed to helping women break barriers through the power of storytelling, self-awareness, and knowledge sharing. We started this podcast as a platform for women to share their journeys, experiences, and insights so that we can learn and grow from one another.
We hope you enjoyed this episode and would love for you to subscribe to our podcast!
Also, we hope you will follow us on our journey thru Instagram at @LadouceurJennifer!
Thanks for listening and welcome to the Women Leadership Nation community! 
Together we can break barriers!