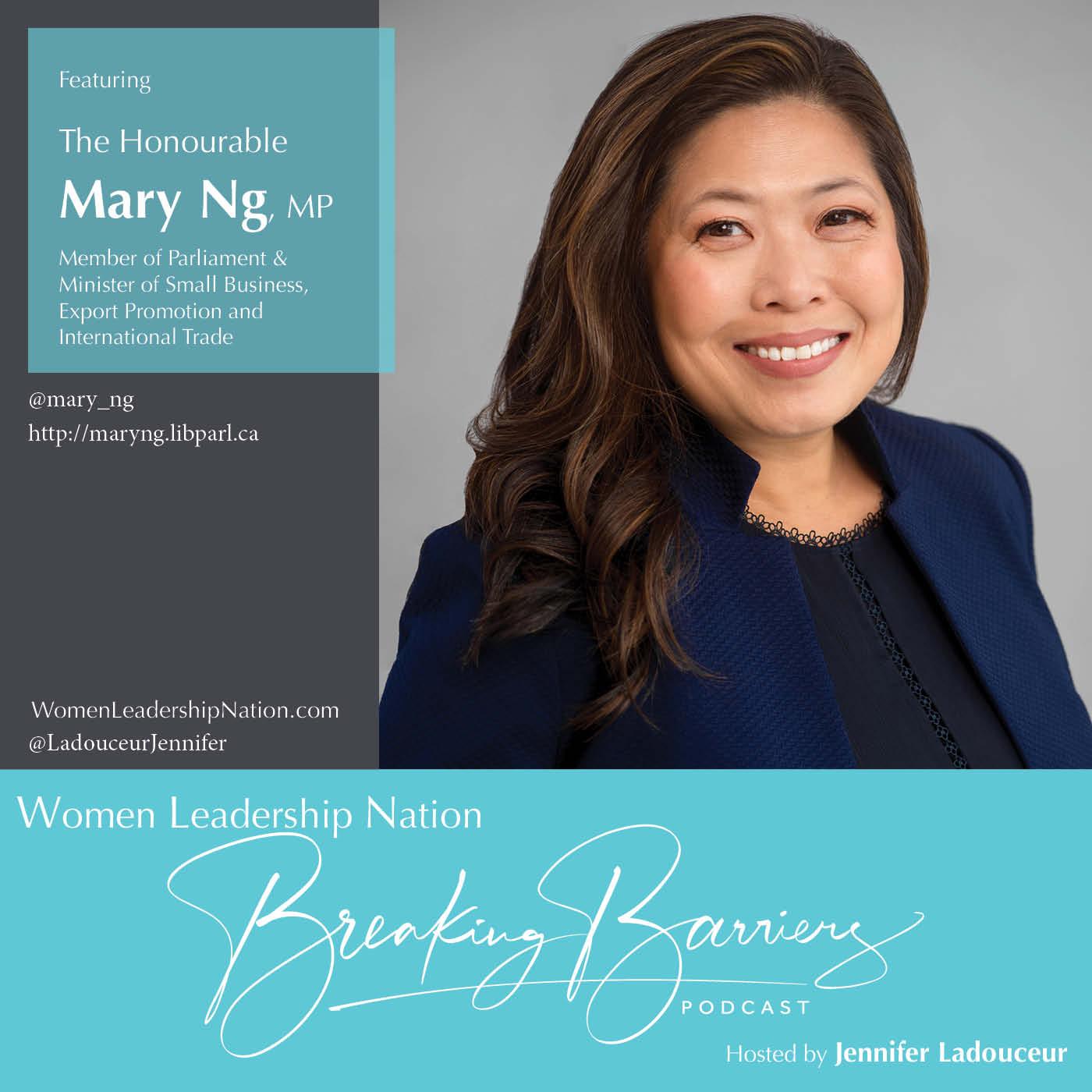 The Honourable Mary Ng was first elected as the Member of Parliament for Markham—Thornhill in April 2017 and was appointed Minister of Small Business and Export Promotion in July 2018. She was then re-elected in October 2019, and was appointed Minister of Small Business, Export Promotion and International Trade in November 2019.
Mary is a devoted community leader who has always believed in the power of public service, with 20 years of experience in the areas of education, women's leadership, job creation, and entrepreneurship.
Mary immigrated to Canada from Hong Kong with her family when she was very young, and grew up in her family's small business – she knows first-hand the challenges and opportunities that many new Canadians face. Mary is committed to working with Justin Trudeau to grow and strengthen our middle class, and she understands what it takes to ensure well-paying jobs for the hard-working people in Markham—Thornhill.
Become Part of the WLN Community and Help Break Barriers
The Women Leadership Nation (WLN) Breaking Barriers Podcast was created to help women break barriers through the power of storytelling, self-awareness, and knowledge sharing. We started this podcast as a platform for women to share their journeys, experiences, and insights so that we can learn and grow from one another.
We are committed to making a difference. We need your help to continue to share the stories and expert insights of hundreds of women leaders!
You can help by subscribing to our podcast, spreading the word and sharing the podcast with friends, and supporting us through Patreon so that we can continue to dedicate our time to creating great content, offering new resources, and building a strong community of women leaders!
Check out our membership options on Patreon: https://www.patreon.com/Breakingbarriers?fan_landing=true
Thanks for listening and welcome to the Women Leadership Nation community!  
Together we can break barriers!
Jennifer & Shannon
WLN Breaking Barriers Podcast
You can find our podcast on itunes: https://podcasts.apple.com/ca/podcast/women-leadership-nation-breaking-barriers/id1526744087 , Spotify: https://open.spotify.com/show/2dFHnWa2PVprwPPTdoBD2j or wherever you listen to podcasts.