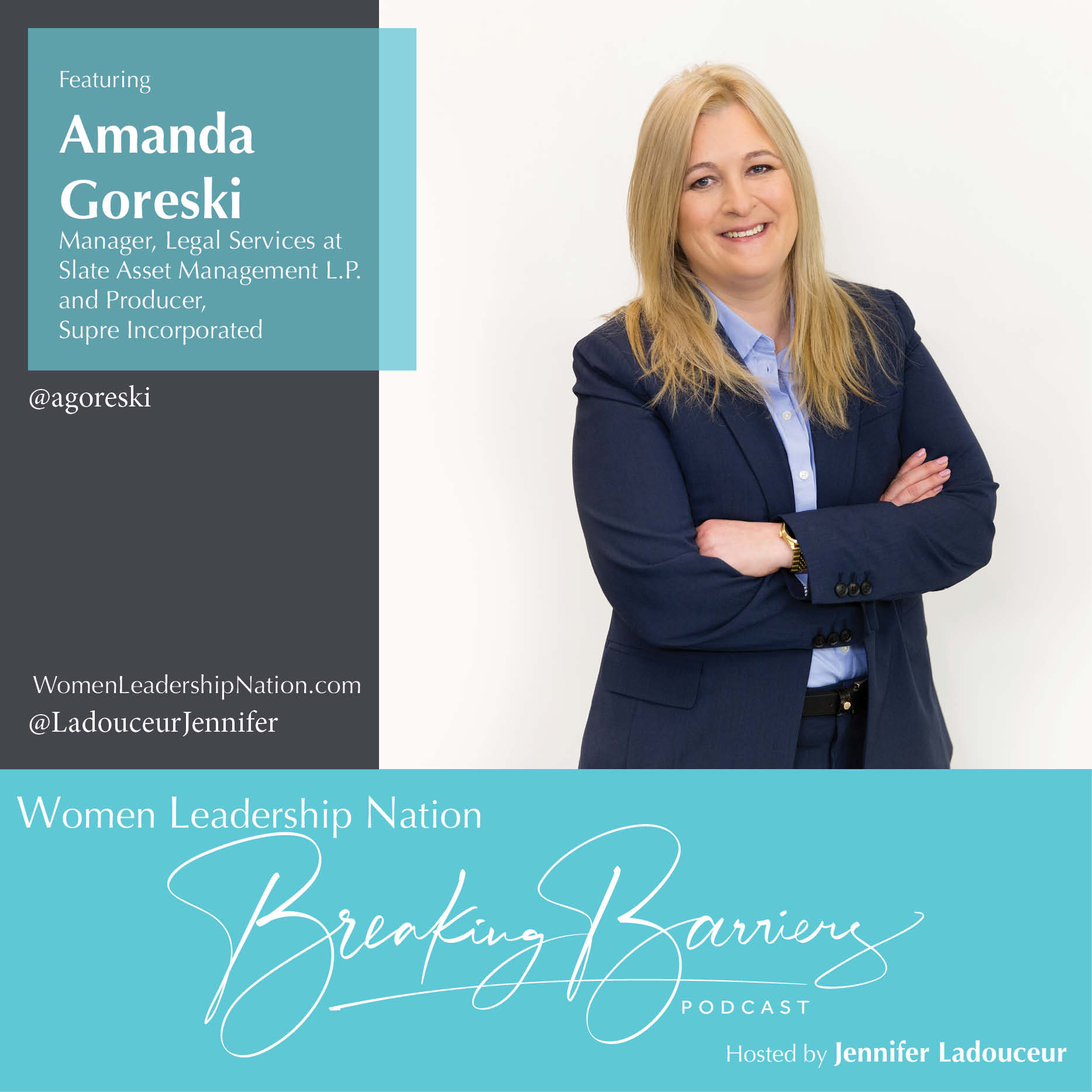 Amanda Goreski is an inspiring leader both in the field of law and as a documentary producer.
Check out one of Amanda's most recent documentaries called "Miracle, Baby" the story of Cory Conacher, a professional hockey player living with type 1 diabetes at: www.suprecontent.com
Become Part of the WLN Community and Help Break Barriers
The Women Leadership Nation (WLN) Breaking Barriers Podcast was created to help women break barriers through the power of storytelling, self-awareness, and knowledge sharing. We started this podcast as a platform for women to share their journeys, experiences, and insights so that we can learn and grow from one another.
You can find our podcast on itunes: https://podcasts.apple.com/ca/podcast/women-leadership-nation-breaking-barriers/id1526744087 or wherever you listen to podcasts.
We are committed to making a difference. We need your help to continue to share the stories and expert insights of hundreds of women leaders!
You can help by subscribing to our podcast, joining the conversation on social media, spreading the word and sharing the podcast with friends, and supporting us through Patreon so that we can continue to dedicate our time to creating great content, offering new resources, and building a strong community of women leaders!
Check out our membership options on Patreon: https://www.patreon.com/Breakingbarriers?fan_landing=true
Thanks for listening and welcome to the Women Leadership Nation community! 
Together we can break barriers!
Jennifer & Shannon
WLN Breaking Barriers Podcast
Follow us on…
Instagram:      @LadouceurJennifer  @WomenLeadershipNation
Facebook:      Women Leadership Nation Group
LinkedIn:        https://www.linkedin.com/in/jenniferladouceur/
YouTube:       Women Leadership Nation YouTube Channel https://www.youtube.com/channel/UCF8XbQweSZFXV1883RdbZow