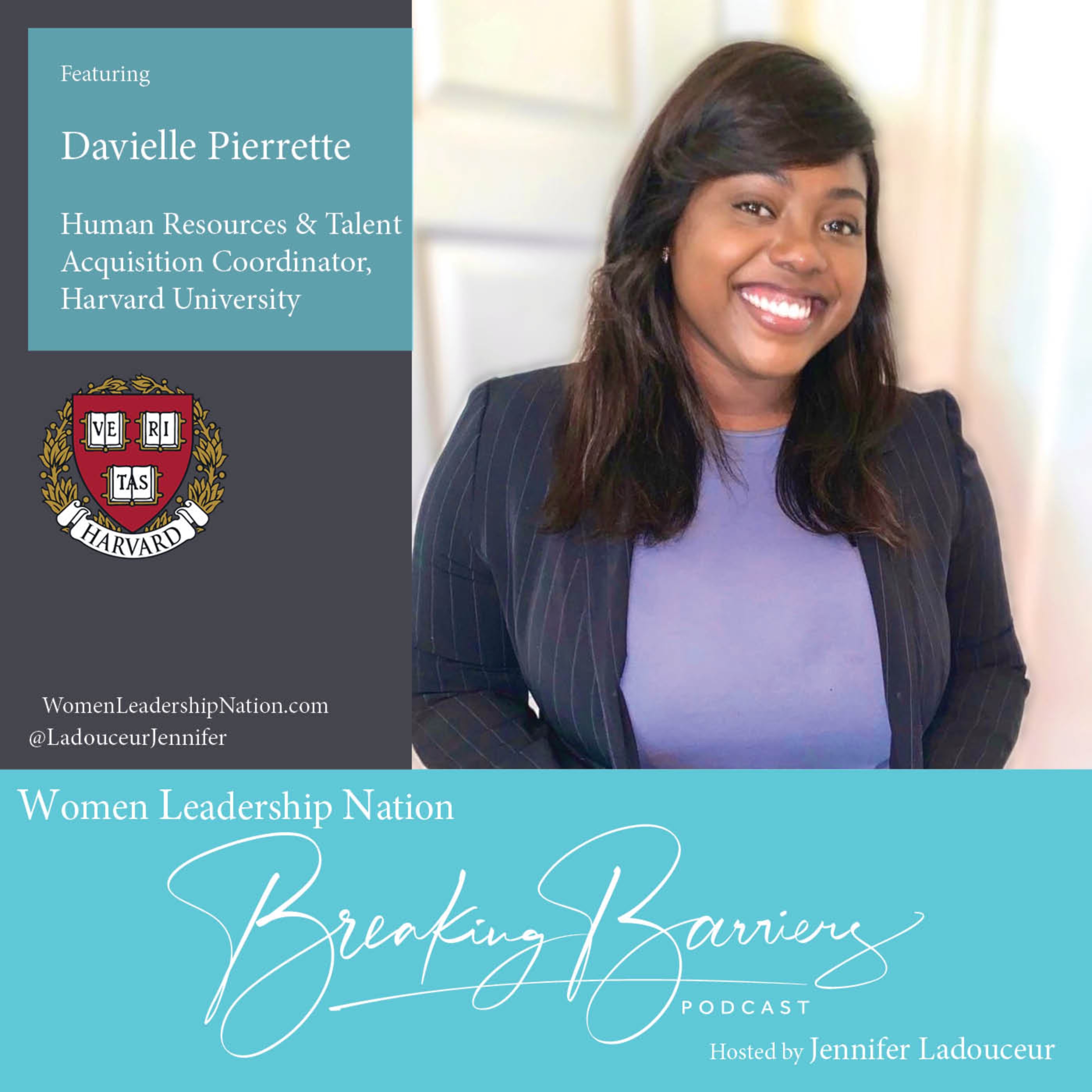 Davielle Pierrette is a Communications professional who once lost her voice. While on the journey to reclaim her power, she made the abrupt decision to pivot her life completely. After finally finding her voice again, she earned her role as Harvard University's Human Resources & Talent Acquisition Coordinator. 
Davielle highlights key moments in her life that helped push her out of her comfort zone, in order to become her most authentic self.
The Women Leadership Nation, Breaking Barriers Podcast is committed to helping women break barriers through the power of storytelling, self-awareness, and knowledge sharing. We started this podcast as a platform for women to share their journeys, experiences, and insights so that we can learn and grow from one another.
We hope you enjoyed this episode and would love for you to subscribe to our podcast!
Also, we hope you will follow us on our journey thru Instagram at @LadouceurJennifer! 
Thanks for listening and welcome to the Women Leadership Nation community! 
Together we can break barriers!